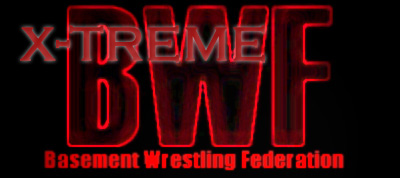 Comment Archive from First Poll
1.The Fan is the BWF
2.The Fan is the sexiest! -Melia
3.i think that the dissidents are the sexiest men alive- Meg
4.the champ doesnt concern himself with the opinions of the fan bc the fan doesnt matter- the champ
5.the dissidents are good- matt
6.stevie stupendous is the BWF- everyone
7.philly impell is the man
8.who voted for the ralph 21 times, himself no doubt
9.Allright, to clear up an issue--I, the webmaster, can see who has voted for The Ralph. At the time I post this, he is second behind the Fan with 34 votes. The Ralph has lived up to his word, and is the wrestler for the common man. Indeed, people from all across America have visited this site and picked The Ralph to win. To assert that he rigged the poll is absurd. In fact, according to site stats it has been the Dissidents who have attempted to push the poll in their favor by voting multiple times. Nonetheless, the people are speaking clearly and their choice is a virtual toss-up between The Fan and The Ralph. I just wanted to clear this up. -The Fan, The Webmaster, The BWF
10.who cares what the fan has to say, he means nohting in the BWF
11.bus driving is harder on your head than on your feet
12.you all are the geeks. just joking. you know who this is
13.listen , lets clear this all up , the ralph did not attack the dissidents , just like the ralph did not run into a wall to injure himself the first time . i was just going to the bathroom on the third flooor of sheehan hall , and when i was done , i was deliberatley attacked by these two , when they tried to injure me for the second time . i fought back , and when i was done they lay in a pile of their own pain and misery for the fan and the schaef to observe . as for them trying to turn this around on the ralph , its not very surprising , considering how they used the first attack to cancel the first match , and them trying to turn this around on the ralph as a deliberate attack is preposterous , i just did what had to be done to save myself . and the cancellation of last nights match is nothing more than another display of outright cowardice and fear of the ralph , and i will not fight until i can kick both their asses at the same time . when we fight , they will go down , and the ralph will go on to become bwf.......champion . -the ralph
14.by the way , this site is really great , thanks scott , and everyone else for your support in my quest for bwf glory -the ralph
15.hi guys. great interview philly impel. all i have to say is: stupendous steve is my hero.
16.wow. sounds like trouble is brewing in the basement wrestling federation. i can't wait to see the match on thursday. somebody is definitely going down, i can feel it. - the heartbreak girl (inside joke guys)
17.The Fan rules! The Fan is the true speaker of the people! All I have to say is, the WBWF is going to kick the BWF's ASS!!!!!!!!!!!!!!!!-Melia
18.There are no inside jokes on The Official Fan Site of the BWF!!!!!!!!!!!!!!!! Tell us all!!
19.well , i guess the ralph got the job done like he always said he would . i guess impell wants to run and play this off like it means nothing and it wasn't even his fault that he got pinned .the whole world now knows that the ralph comes through on what he says he will do , and that he doesn't make idle threats . despite inpenetrable odds in a match where the stakes couldn't be very much higher , the ralph got the job done in a match of epic porportions . the ralph told impell to finish the job while he still had the chance , and he didn't , and that was his downfall , because with the ralph , you don't get second chances . and i know triple s is wishing he would have taken his chance to walk away and keep his title , but his chance is gone , and the title is mine . the ralph does have his doubts about the match saturday though , i doubt impell will have any loyalties to the ralph whatsoever , and i will be left to fend for myself . but no matter , the bwf championship is small potatoes now , ive proved what i wanted to , i beat them both in the ring , and no matter if philly impell wants to screw me or not , he can never take that away .
20.the champ blames the loss on impell- triple s
21.what a weekend. i was a spectator in both matches and thoroughly enjoyed each in its own. note the greatness of the effort put forth by each wrestler (including the fan in his effort to update those of you who couldn't attend the matches). although it's going to be hard not to cheer for both steve and ralph this weekend (steve has already bribed me - sorry ralphie). and, can we get the weights right for this upcoming match? even if steve was wearing his wet winter clothes while weighing himself, he wouldn't weight 190 pounds...
22.I <3 TRIPLE S!
23.hey wrestlers. it's the heartbreak girl again. what's gonna be the outcome of this weekend? i guess we'll all have to wait and see. although, it's going to be tough picking a fav wrestler between steve and the ralph. good luck to both of you all! oh and happy birthday ralphie! <3, meredith
24.everyone loves the champ because he is the man- the champ
25.obviously i was a little out of it when i said the match was going to be this weekend. just dont pay any attention to the last comment i submitted... meredith
26.The best of the BWF is yet to come...enter Carnage and Vertigo P.S. Hey Impell, your girlfriend is a great kisser!
27.the dogs in my neighborhood eat cows
28.well i think that i proved myself to all- triple s
29.hey every one it the crazy chick! just wanted to say that the BWF rox!!!! but the WBWF is going to take over and rule. soon their will be an unscripted match between the first four members of the WBWF!!!!!!!!!!! luv ya all~crazy
30.i honestly don't know what to say about my loss friday night . i thought it was the perfect match for me , on my birthday , with all my friends and loved ones there . i thought i had gotten the job done , but that last rock bottom i had triple s in turned into a downward spiral , and all was gone from the ralph's strength . i fought back totry and take the title which is rightfully mine , but triple s proved his worth . he proved that he was the better man on that night , and i have to give him props for not succumbing to the ralph's attacks and beatings with chairs , and also dishing out pain as well , proving to me that he is a whole lot tougher than i thought . the ralph is satisfied with this match , eventhough i lossed , i got my satisfaction with the double rock bottom on the dissidents at the end , and i walked out standing tall , like thehero of the people that i am . as for philly impell , i have to give props to this jackass for staying true to his word and not interfering , it took a lot of strength to not beat the ralph with a chair like he wanted to , i guess he's more mentally tough than i thought . i will ignore the fact that i rightfully won the title last week and that match shouldn't have even gone down and i should be the bwf champion right now , im going to ignore that . in a way im glad that that match took place , because it really brought the bwf to new heights as a force among the other underground wrestling federations . i think the champ and i are very talented and entertaining , and philly impell also has the makings of something , maybe not a wrestler , but something . anyway , the ralph lost on his birthday , but i would like to congratulate the champ on a rousing victory , and thank everyone for a wonderful party . -the ralph
31.haha, is all i gotta say to the past five comments. i would like to commemorate the ralph on his not being a sore loser like some of the wrestlers. i would also like to thank triple s's mother on making a good cake. overall it was a short, but stupendous match. triple-s is my hero. meredith (aka. the heartbreak girl)
32.well it has been a good week for me, the champ, and i want to tell the ralph that he put in a good effort but he just isnt good enough to compete on my level, sorry.
-triple s
33.This is the informer; the unseen, inside scoop man who wrote the history of the BWF section. Just for the record, I believe in proper punctuation and also, I'm hung like a herd of cloven yaks.
34.My inside sources tell me...Meredith is indeed the heartbreak kid's female equal, at least in a twisted sort of way. Also, the almighty Philly Impell may have female trouble coming his way; this summer may be the summer of scorching and painful love for the great former champion.
35.That last post was by...The Informer.
36.My inside sources tell me...a huge, basement addition may finally spell the beginning of the end for the omnipotent dissidents. -The Informer
37.philly should watch what he says because, eventhough the champ is unstoppable, he cant stop his girlfriend form beating up impell. sorry. -triple s
38.once again i am going to have to watch the champ kick someones a## this week end, when will impell fight.
39.oh mysterious informer... you are golden! i am the heartbreak kid's equal or maybe even his surpasser. i mean, i may not be 200+ pounds (thank god) but i am tough... it takes a lot of thinkin to stay standin on four inch heels you know... oh and this is impell's last warning, i'm not joking. scorching love for impell? man, i don't visit this site in 4 days and already we've got rumors flyin. the heartbreak girl
40.Hey Impell! You are going down! Enter Vertigo! The Dissidents will be broken! The Ralph will perish! Bwa ha ha ha! (take a guess who!) PS. you suck
41.Vertigo is the sexiest man alive!!! (And I OWN him!)
42.well vertigo i will kick your ass any day of the week, and for the record pick your partner and impell and i will end them- triple s
43.This is one half of the almighty dissidents, Philly Impell, and I got something to say to you nothingmans who like to post on this propoganda spreading board...first of all, my record is whatever I say it is and I say I'll end everybody who gets in my way. Second, whoever Vertigo is will get his non-existent career ended if he shows himself, and third...I have to say something to the bafoon aka "The Ralph." Dennis, the champ proved you shoudn't be anywhere near the belt, I've proven you shouldn't be in our league. If you keep on pissing me off like you've been doing since the first day I met you back in freshman year, you will be my number one priority. And bafoon, you don't want to be my number one priority. You're gonna get hurt...be careful.
44.My inside sources tell me that whoever is posting about Vertigo may not be male at all! Who is Vertigo...what is Vertigo? Also, unconfirmed reports have led me to believe that the current champion is in serious danger of no longer being the current champion. -The Informer
45.My inside sources tell me...the breakout is coming. -The Informer
46.i don't know whether or not brian has the stuff to overtake steve , i just know that they are fighting for a belt that is already rightfully mine no matter what , because when i had the champ down and had him in the pin , philly impell screwed me out of my title , and to be totally honest , i could care a less about this championship fight tomorrow , because it won't stop the ralph , the ultimate driving force behind the bwf , from becoming bwf champion
47.wow, what violence. surprisingly a fight didn't break out over the bwf title last night. it's good that the wrestlers can separate work from play. i hear that vertigo is actually a male. surprisingly still is that he's a guy and able to come up with such witty rumors... well i guess we'll find out just how strong stunning stupendous (and sexy) steve is tonight. - the heartbreak girl
48.First of all , Philly Impell , if you want to make the Ralph the number one priority on your list , then do it , because I frankly and getting very sick of all of your empty cowardice . We can settle this thing anyway you want , in the ring , out of the ring , meet me in the street , I don't care . I just want you to know that I am not afraid of you nor have I ever been , and even if you wish to destroy me , then roll the dice and take your chances with the ralph . You can offer up cheap insults all you want at the lunch table , but you can't take the fact that I am better than you in every phase of wrestling , and you wish to expose my 3 level placing at school and use it to make me seem an idiot , when I could kick your ass in any one of your classes if I really wanted to , as we will see next year . And if you wish to finish this buisness between me and you , then name a time and a place and I will show up , this personal rivalry between us must stop , and you must get it through your head that I am better than you at everything
49.My inside sources are telling me once again...the breakout is indeed coming. -The Informer
50.good lord. personally, i'm behind the ralph the whole way. phil seems to like to make threats, but never follows through. i think he may be afraid that if he eventually does challenge a nice guy like dennis, then other certain people (namely me) will be after him. another thing phil, bringing people's personal academics, etc. into the ring is so low. the fight last night only seems to futher this rivalry which is getting closer and closer to being a real match. as some of you may not know, the women's basement wrestling federation began last night. it was a tough match between lauren (aka. medusa), christy (aka. chica loca crazy), and myself. because i wasn't aware of the match, it was mostly improvision and fake cat fighting, but beware all of these girls are strong and willing to take on anyone in their path. (muhahaha) well that's my take on the matter, does anyone else have one as well?
51.My inside sources are telling me...one Alan Boucher may be the unbeatable "Duke" of the BWF in no time at all. Also, the feisty "Madusa" seems to be very unhappy about Mr. Cunningham's loss to the champ and Brian is definitely feeling her wraith. With the champ on top of the BWF and Philly Impell becoming angrier and angrier each passing week, just when will the breakout finally come? -The Informer
52.well , the champ defeated brian to really (sorry brian) no ones surprise . i must say that the pr guy did better than i thought he would , even if the match didn't last long . but this isn't about that , it's about the long standing fued between me and the dissidents . i guess that these guys still think they are better than the ralph , which is at to assist me , "the duke" . futile gesture of arrogance and false confidence . these guys were obviously not prepared for the awesome force that stepped in last nigh now i think the dissidents have a full measure of what they are up against , its not just the ralph anymore , which was bad enough , but the ralph's brother in destruction , and it spells double trouble for the dissidents . ya , steve defended the title over brian last night , but the real alliance that is commited to conquering the bwf was formed , and as the masters of mayhem(dennis and alan) walked out of the ring with philly impell devastated from a powerbomb and the champ nearly broken in half by the destroyer , you could see that the bwf was no longer in the hands of the dissidents , and that a changing of the guard had occured . yes , steve may have the title for now , but his days are numbered as champ. will it be the duke to dethrone him or will it be the ralph ? who knows? i just know that the dissidents can do very little to push people around anymor to rest later , because there is one thing to remember , the breakdown is coming .
53.once again i have proved myself, and now i would like to congradulate Brian for having the courage to fight me. eventhough i killed him it was a valient effort, good job. finally, the womans match was great, the heartbreak girl is my personal favorite. oh and ralph, just because you cant take us in the ring doesnt mean you have to sneak up on us and employ other buffoons to help you. yes you are a buffoon allen. - triple s
54.yes , triple s , i have taken your ass in the ring twice and if you had any sense of honor and reality then you would realize that that belt you are carrying over your shoulder is rightfully mine you silly bitch . and it's easy to talk a lot of shit when you go up against a fan , when , in actuallity , if brian had had more time to train , he would have whipped your ass . and even if me and alan are buffoons , we were the buffoons that walked out of the ring standing tall saturday , where as you guys were fuc*ing destroyed in the middle of the ring . and pay attention to what i said triple s , your days as bwf champion are numbered . -the ralph
55.oh , and steve , if you wanna call people buffoons , then you should really learn how to spell congratulate , you freaking dumbass .
56.first of all, thanks triple s. okay okay... this is going a little too far. im kinda wondering just why you guys do this to each other. i know i may have "enemies" (medusa and chicaloca) too, but they aren't this bad and i like to keep it in the ring. i'd tell you to kiss and make up but that's a little odd... so instead i'll hope this isn't interfering with your friendships, because after all the bwf is all fun and games.
57.sorry, i had to get off before i could finish my last comment. lets see, where was i? oh yeah condemning dennis and steve and phil and all the rest of us for taking this so seriously. if i'm wrong and you aren't serious about all this physical violence and threats, then tell me. for example, putting people down for spelling things wrong. we aren't perfect and no, i'm not just defending steve because he's my boyfriend. sure, i know that the wwf is violent and cruel, but it's all a big play. i'd hate to see you all start to hate each other outside the ring. so take my words into consideration, but i know i can't alter your opinions. - the heartbreak girl
58.well i think that i will take my girlfriends advice and stop reminding the ralph how many times i beat him. and im not just agreeing with meredith bc she is my girlfriend.-triple s
59.well i have one question, why must the ralph resort to such foul language when responding, lets try to keep that to a minimum. this is a family organization dont you know- the guy who knows stuff
60.well i have just one thing to say, i am unstoppable. thanks for your time.- triple s
61.it is not just the ralph that is at fault. im glad to see no one has posted any cruel statements in 24 hours... a job well done. (oh and by the way, thanks triple s for taking my advice). - the heartbreak girl
62.My inside sources tell me...the Basement Breakout will be the biggest event in BWF hisotry. Also, tension between Philly Impell and The Ralph is truly heating up, as is between Philly Impell and one "Heartbreak Girl." I am also receiving word that there is a strong possibility of a title match at the Basement Breakout. -The Informer
63.yes steve , you are agreeing with meredith because she is your girlfriend and stop denying it
64.interesting isn't it that some chose to state comments they know will piss people off, yet "forget" to leave their name? oh and if scott reads this he spelled "expected" wrong in the news update, thought he might want it changed. - the heartbreak girl
65.The Duke will conquer all! I, Medusa am busy, day and night, beating the crap out of Cunningham. (...and the manhood into him!) I WILL NOT stand to be the mistress of a broken-spirited little boy! Anyway, I just don't know if I can stay faithful to him for 5 weeks. (refer to first sentence) Ralph, beware! Prepare to be seduced into the pit of your self destruction! Don't be played for a fool. Once you get her, she'll wrap her tendrils around you and suck the (*life*) out of you! (Well, what did you expect?!) -Medusa
66.poor cunningham, he'll never be the same...
67.My inside sources tell me...The Ralph may truly hurt Impell with his pent up frustration. Then again, Impell might hurt the Ralph with his. There is a very strong chance that Stunning Stevie's title is in jeopardy. -The Informer
68.My inside sources tell me...Medusa scares me. This has been the...the Informer.
69.your inside sources? what inside sources? medusa is quite scary, especially with a bucket hat on. i highly doubt that anyone will be able to take the title away from his highness, sexy stupendous stunning steve anytime soon. however, there is always a possibility. i am a firm believer in an up and coming rumble between phil and dennis though. and here's a hot tip i just got: put your money on dennis, phil is a weakling and the weakest link of the dissidents.
70.i regret to say that philly impell has stooped to a very low level at this time. after just experiencing approximately 25 grueling minutes of harrassment, i blocked phil (all three screennames) finally. he repeatedly said degenerative things about women, etc. if there is anyway that phil can be put on wrestling probation i propose that be done. he even told me that he was going to "beat up ralph and kick his ass" and "and little heartbreaker....i think you might get a beating too". any one else have a suggestion to phil's harrassment?
71.the last two comments were by the heartbreak girl
72.My inisde sources are informing me...there will be 3 blockbuster matches at the Basement Breakout. The only announced one thus far will be the epic culmination of Philly Impell vs The Ralph, which might not be pretty from where I sit. Also, word on the street is that a WBWF Champion will be crowned in a match pitting Madusa vs Chicalocacrazy. The final match is yet unconfirmed. As always, -The Informer